Personal Injury Claim Process in North Carolina
April 1, 2021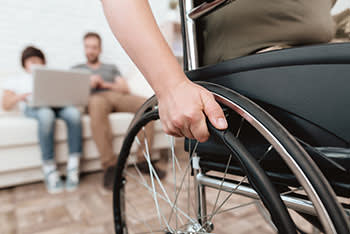 If you or a loved one has been injured in an automobile accident in North Carolina, what should you do to recover expenses related to your injury?
Your first recourse is generally to report the accident to your insurance company along with information about the other driver and that person's insurance coverage. But is this enough? Are you ready to deal with the insurance adjusters who will try to minimize or even deny your claim?
The personal injury and car accident attorneys at Life Law in Raleigh, North Carolina, stand ready to investigate your situation and handle negotiations to achieve a just settlement. While you recover from your injuries, let us handle the adjusters and others involved in the unfortunate incident.
Personal Injury Claims in North Carolina
North Carolina requires vehicle operators in the state to carry insurance covering at least $25,000 in property damage and $30,000 for personal injury involving one person and $60,000 for personal injury involving two or more persons. Thus, filing an insurance claim is the logical first step after an accident.
Though North Carolina allows you three years to file a personal injury claim after an accident, insurance companies are going to expect to be informed as soon as possible.
After you file your claim, the insurance company's adjusters will contact you to get your side of the story. However, these adjusters are also known for using every trick in the book to get you to say things that they can use to minimize your claim for injuries. If they ask how you're doing and you reply "fine" or "good," they can use that against you to claim your injuries were minor or even nonexistent.
Understanding Pure Contributory Negligence
Under North Carolina's pure contributory negligence rule, the adjusters can also try to assign fault for the accident to you. Under this rule, if it can be shown that you are even 1% at fault for the accident occurring, you lose your right to recover damages. Often referred to as the "all or nothing rule" insurance adjusters use the pure contributory negligence doctrine to avoid having to compensate the injured party for their losses.
They will also try to get you to accept their first offer of settlement, which is invariably going to be low-balled. Accepting the settlement will also close the door on any future claims for lingering or recurring injuries.
For these and other reasons, you should rely on an experienced personal injury attorney to carry out the negotiations with the insurance companies involved and, if necessary, to take the matter to court. Your attorney can investigate the accident, gather the relevant documents such as medical reports and expenses, process all necessary paperwork, and conduct negotiations toward a fair settlement.
Who Pays and For What?
Under state law, if you're injured by the negligence, or fault, of another, you can recover your medical expenses, lost wages, and noneconomic damages such as pain, emotional stress, loss of consortium, and other penalties, including treatment for depression or anxiety. However, arriving at a settlement can take time.
While you pursue your settlement, the bills for your medical and other expenses are going to need to be paid immediately, or they can go into collections. Your own health insurance can help pay for treatment, but that usually involves deductibles and copays.
In North Carolina, you can also purchase, in addition to your auto insurance, what is called medical payments coverage, or Med-Pay. The limits on Med-Pay, however, can be typically low, ranging from $1,000 to $10,000, which may be insufficient to cover your injuries.
Damages to your automobile and other property should also be covered by your insurance, which can seek compensation from the at-fault driver's insurance company. Still, if everything is bottled up in negotiations, you can be on the hook for renting a replacement vehicle unless your insurance carries a rider for that as well.
Experienced North Carolina
Personal Injury Attorneys
The personal injury attorneys at Life Law stand ready to help you with your claim so that you can pursue the justice you deserve. In addition to car accidents, we handle claims for truck and motorcycle accidents, premises liability, slip and fall accidents, traumatic brain injuries, back and neck injuries, dog bites, and wrongful death cases.
Let us help you determine who is at fault and what a fair settlement should be. Our team of attorneys has extensive experience taking on the big insurance companies and we will fight vigorously for your rights every step of the way.
If you or a loved one has been injured in an accident, call us immediately at Life Law. We proudly serve clients in Raleigh, Wake and Johnston County, and throughout the state of North Carolina.