The First 72 Hours After an Accident
Feb. 22, 2021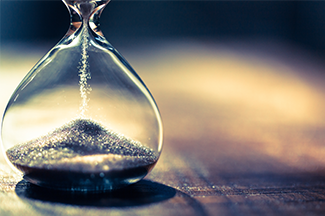 More than 285,000 vehicular accidents occur in North Carolina every year, injuring more than 125,000 people and resulting in an average of 1,400 deaths. The likelihood of being in one or more accidents during your lifetime is surprisingly high.
The moments after a crash can be disorienting, even if the collision was minor. What you do in the first 72 hours after an accident may be critical to your ability to obtain compensation for injuries, whether they are immediately apparent or not. An experienced personal injury attorney can help you know what to do and why.
At Life Law, we help accident victims with personal injury claims in Raleigh, Wake, Johnston, Franklin, and Durham counties, and throughout North Carolina. Our legal advice and guidance can help make the legal process less disorienting after a crash.
Personal Injury Claims in North Carolina
North Carolina is a fault state for personal injuries, including auto accidents. This means an at-fault driver who injured you by failing to exercise the duty of care owed to others can be held liable for the damage they caused.
Unfortunately, North Carolina is one of the few states that apply "contributory negligence" to accident claims. If you are found to have been even 1% at fault for a crash, you cannot recover any money from the driver deemed to be 99% at fault.
The First 72 Hours After an Accident
There are five key steps you should take after an auto accident caused by someone else.
Seek medical treatment. You may not need emergency care at the scene, but a visit to an emergency room, urgent care center, or your family doctor when you leave the scene provides documentation of your complaints of obvious and potential crash-related injuries. In fact, many insurers will base compensation for your injuries on whether you sought medical attention within 72 hours after the crash.

Call law enforcement. North Carolina requires drivers involved in accidents that injure someone or result in at least $1,000 in property damage to contact law enforcement immediately. Dialing 911 will ensure that the proper law enforcement agency, whether police, highway patrol, or sheriff department, is contacted. Law enforcement must investigate and file a report within 24 hours. This report could be critical in establishing fault for the accident.

Document and preserve evidence for your claim. Documentation includes writing down the other driver's name, address, telephone number, and insurer information. You should also get the names and contact information of all witnesses to the accident. Ask your healthcare providers for copies of all medical records following the crash, including admission and discharge notes, prescriptions, and radiology reports. Obtain a copy of the law enforcement report once it is filed. Write down your own account of what happened while the incident is fresh in your mind and update it as you remember more details.

Notify your auto insurance company. Most insurers require notification of an accident within days, if not hours, of a crash. Provide the other driver's insurance information to your insurer as well.

Hire a personal injury attorney. Most personal injury attorneys (including Life Law) provide free consultations to accident victims. You should contact an attorney to discuss your case immediately so they can provide you with legal advice about prospective claims. Your attorney will also immediately notify the at-fault driver's insurer of your retention of legal counsel, which means the insurer and anyone else involved in the claim must talk to your attorney and not to you directly. Finally, an experienced personal injury attorney will begin investigating the circumstances of the crash right away, preserving evidence crucial to your claim.
How an Experienced Law Firm Can Help
As you can see, retaining a knowledgeable and experienced personal injury attorney to represent you within the first 72 hours of an auto accident is a wise decision. In North Carolina, where even the least amount of fault can preclude you from being compensated for injuries and other damages, you will be well--served by an attorney who can guide your case from the beginning.
Throughout the claims process, you need an attorney who can document your claim and stand up to an insurer who wants to avoid compensating you. If you are unable to settle your claim and file a civil lawsuit, you need a litigator to present a compelling case to a jury.
At Life Law, we provide the honest, experienced advice you need to seek a fair result. We do not back down from insurance companies and are dedicated to helping clients who have been injured in Raleigh and throughout North Carolina.
Consultations are free so don't wait. Call us at Life Law now.