Understanding "Loss of Use" Claims
July 27, 2022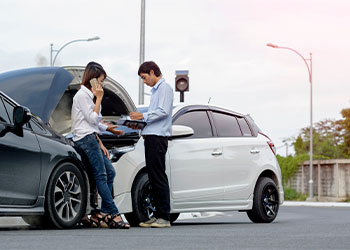 An automobile accident can be a life-altering and overwhelming event. In addition to injuries, you may be left with a vehicle in a non-drivable condition. Waiting for your vehicle to be repaired so you can drive again can take some time and cause inconvenience to you and your loved ones.
However, if you understand how North Carolina's "loss of use" claim works, you may not have to wait until your vehicle is repaired following a car crash to drive again. Under North Carolina law, you may be able to obtain reimbursement for rental car expenses while your vehicle is being repaired.
At Life Law, we are dedicated to protecting the rights of car accident victims in Raleigh, North Carolina, and other parts of the state, including Charlotte, Nags Head, Wilmington, and Asheville. Our knowledgeable personal injury attorneys assist clients with pursuing property damage claims and loss of use claims after automobile accidents.
What Is a 'Loss of Use' Claim?
A loss of use claim refers to coverage as part of an auto insurance policy that reimburses a victim of a car crash for reasonable rental car costs. Victims of car accidents may be eligible to pursue a loss of use claim to obtain reimbursement for rental costs as long as the rental vehicle is reasonably similar to the vehicle they drove.
The purpose of a loss of use claim is to allow accident victims to maintain their standard of living following a car accident while waiting for their vehicle to be repaired. A vehicle owner's auto insurance policy must contain the "loss of use" clause in order for the coverage to kick in. There are also other requirements that must be met in order to get your loss of use claim approved by the insurance company.
Consider speaking with a skilled car accident attorney to discuss your specific situation and determine if you are eligible to file a loss of use claim while your vehicle is being repaired following the crash. An attorney will review your auto insurance policy and help you pursue a loss of use claim to obtain the compensation to which you are entitled.
When Can I Claim Loss of Use Damages?
Not everyone is eligible to claim loss of use damages. North Carolina law imposes specific requirements for filing a loss of use claim after car accidents:
You have the loss of use coverage as part of your policy;

You were involved in a car crash;

You were not at fault for the collision;

Your vehicle was damaged to the extent that it will be in a non-drivable condition for some period of time (until it is repaired); and

You suffered monetary damages as a result of the loss of use of your vehicle (e.g., rental car costs, transportation costs, etc.).
Even if you qualify to file a loss of use claim, getting your claim approved can be challenging. Your insurance company may find grounds to deny your loss of use claim. That is why you may want to consider contacting an experienced attorney to help you with your loss of use claim and increase your odds of success.
How Can an Attorney Help?
Our car accident attorneys at Life Law handle loss of use claims on a daily basis, which is why we have an in-depth understanding of what it takes to help accident victims obtain the compensation they deserve.
Auto insurance policies usually contain terms that are difficult to understand for an average person. As a result, you may not understand whether or not your policy includes loss of use coverage and what requirements must be met to obtain the coverage. A skilled attorney can help you review your insurance policy and determine if you can pursue a loss of use claim to obtain reasonable rental car reimbursement.
An attorney can also help you in situations where an insurance company denies your loss of use claim. Your attorney can challenge the denial of your claim, negotiate with the insurance company, and increase your chances of getting a satisfactory outcome so you can get back to your normal daily routine as soon as possible.
Get in Touch With Life Law
If your car was damaged in a car accident, you might want to discuss your eligibility for a loss of use claim with a knowledgeable attorney. At Life Law, our car accident attorneys can help you understand your rights and compensation options following your crash. We assist accident victims in Raleigh and other parts of North Carolina. Get in touch today so that we can guide you throughout the loss of use claims process.